DATE:

AUTHOR:

Speakbox

RELATED ROADMAP ITEMS:
Speakbox Life
Speakbox Care
New Releases
You asked, we delivered! Validated questionnaires and custom forms are now available on Speakbox.
👍🏻 Validated Questionnaires
Send validated questionnaires to your patient (or fill them on their behalf) from our library of curated questionnaires.
Today, we added support for the following:
ACE (Identified)

GAD-7

PCL-5

PHQ-9 & PHQ-8
And we have more in the works. Any validated questionnaire you would like to see on Speakbox? Let us know!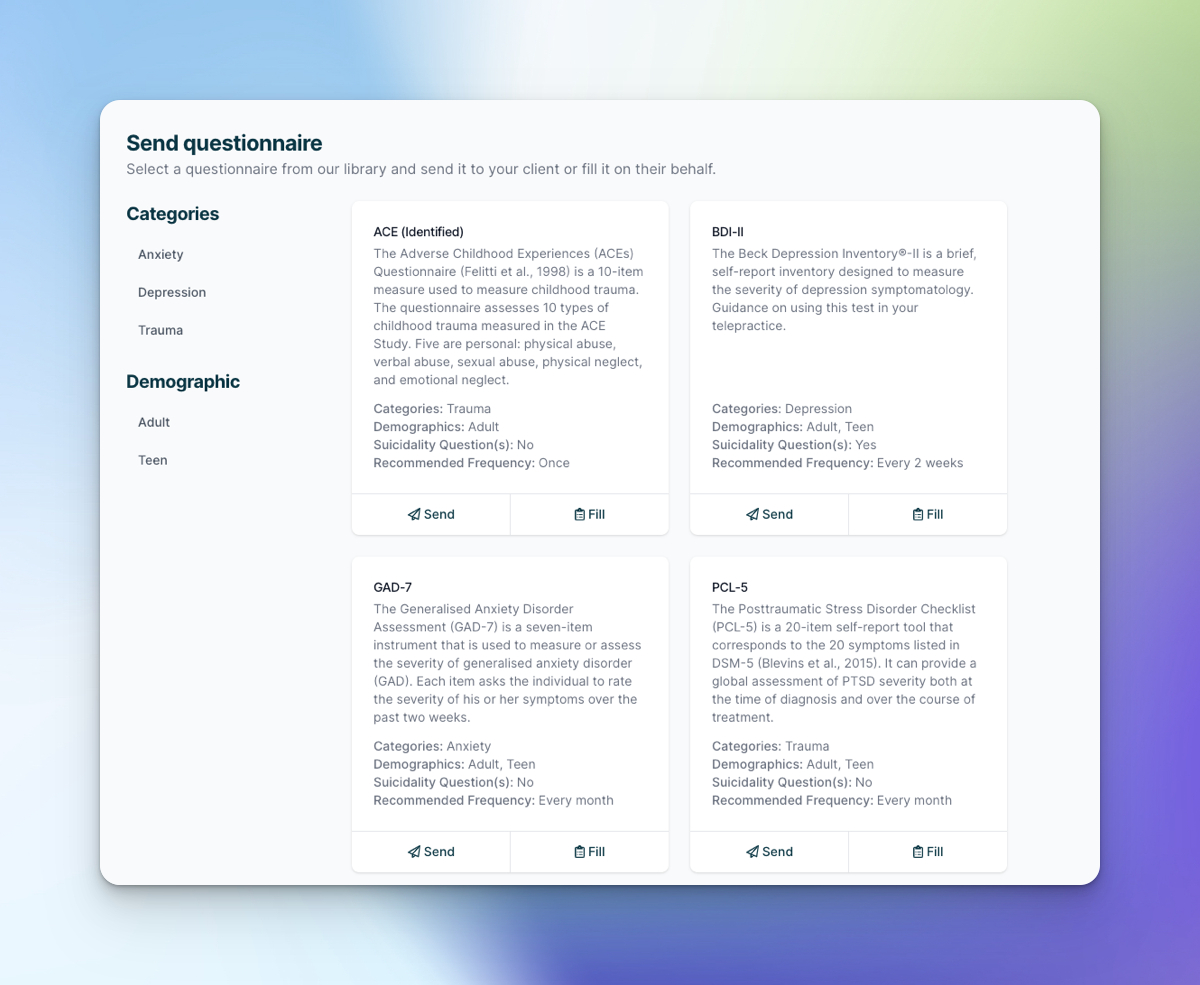 Custom Forms
In addition to validated questionnaires, Speakbox also supports the creation of custom forms. These can be used to capture extra information that Speakbox would not capture by default. Use our custom form builder to create your templates and send these forms to your patients (or fill them on their behalf).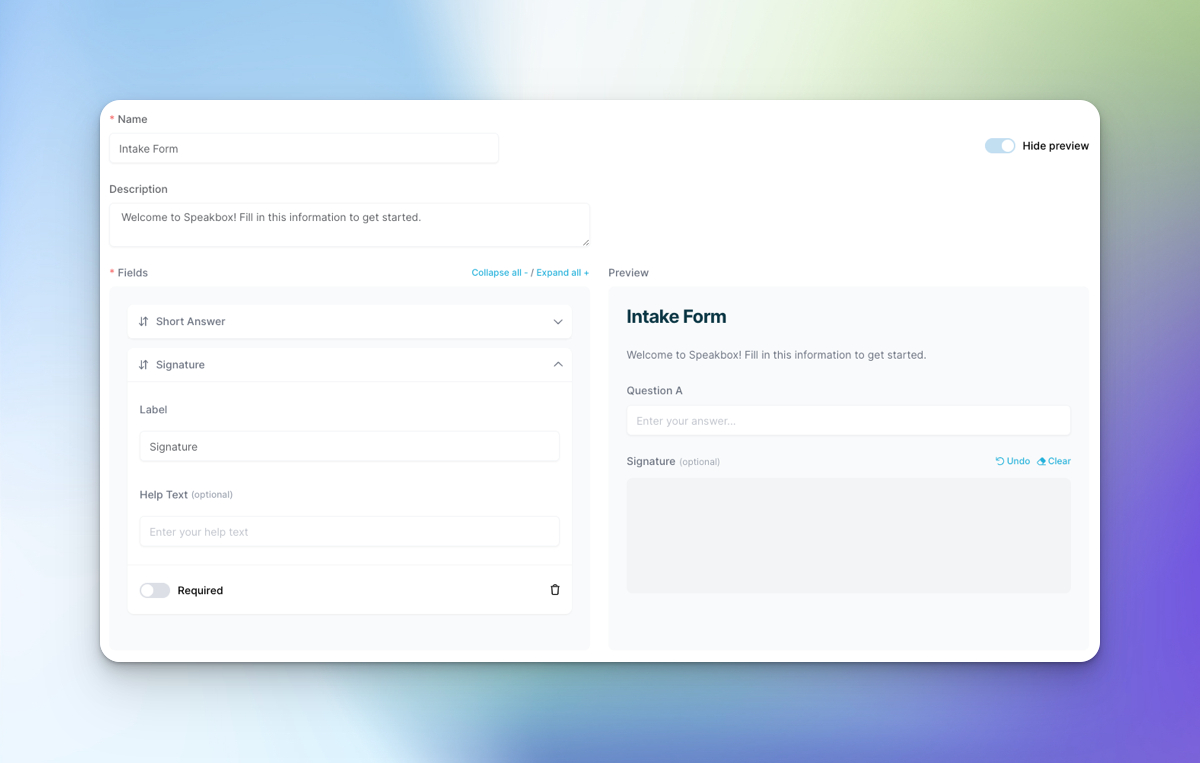 Scheduling
We have made some improvements to the Schedule, appointments now focus on people as opposed to the service associated with it. We also zoomed in a little, to see more at a glance!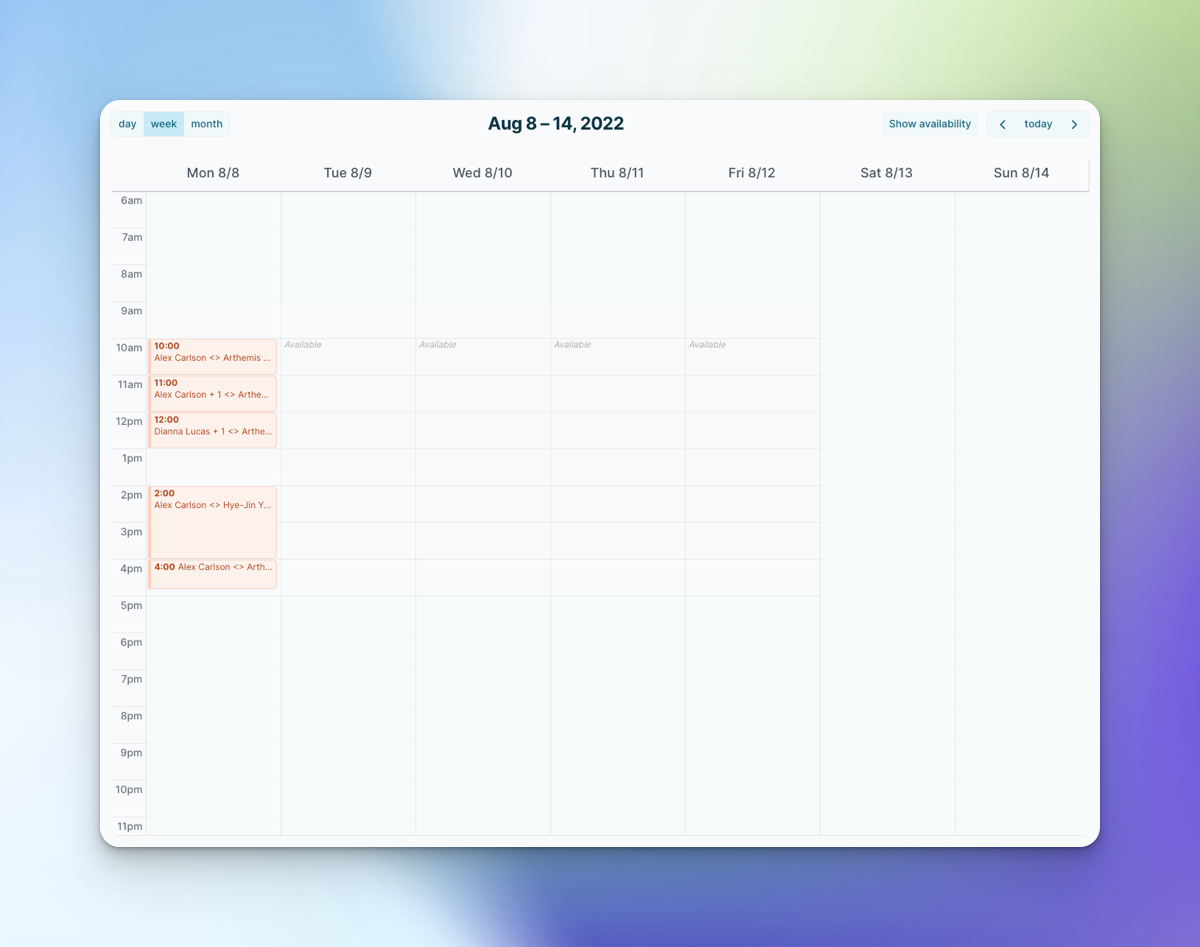 Bug Fixes
Various bug fixes included in this release as well, including (but not limited to):
Renamed "focus areas" in practice settings to "specialties", to match what your patients are seeing on Speakbox Life

Fixed an issue when creating a patient, where the name would not be displayed properly

When creating availability in the schedule, your profile will now be selected by default, saving you time

Resolved an issue regarding 1-way calendar sync, where events would not synchronize

And more!